Evolve Yoga stands apart from other teacher training programs with:
A highly supportive community environment
Focus on practice of asana and alignment technique
Introduction to pranayama and meditation
Teaching Methodology
Sequencing Classes
Manual Adjustments
Effective Communication & Presentation Skills
Teaching Practicum and Development
Applied anatomy and kinesiology
Basic Sanskrit and chanting
Yoga ethics and philosophy
The business of Yoga
Understand chakra and energy
Meditation/mindfulness
Creating and holding sacred space
Ayurvedic philosophy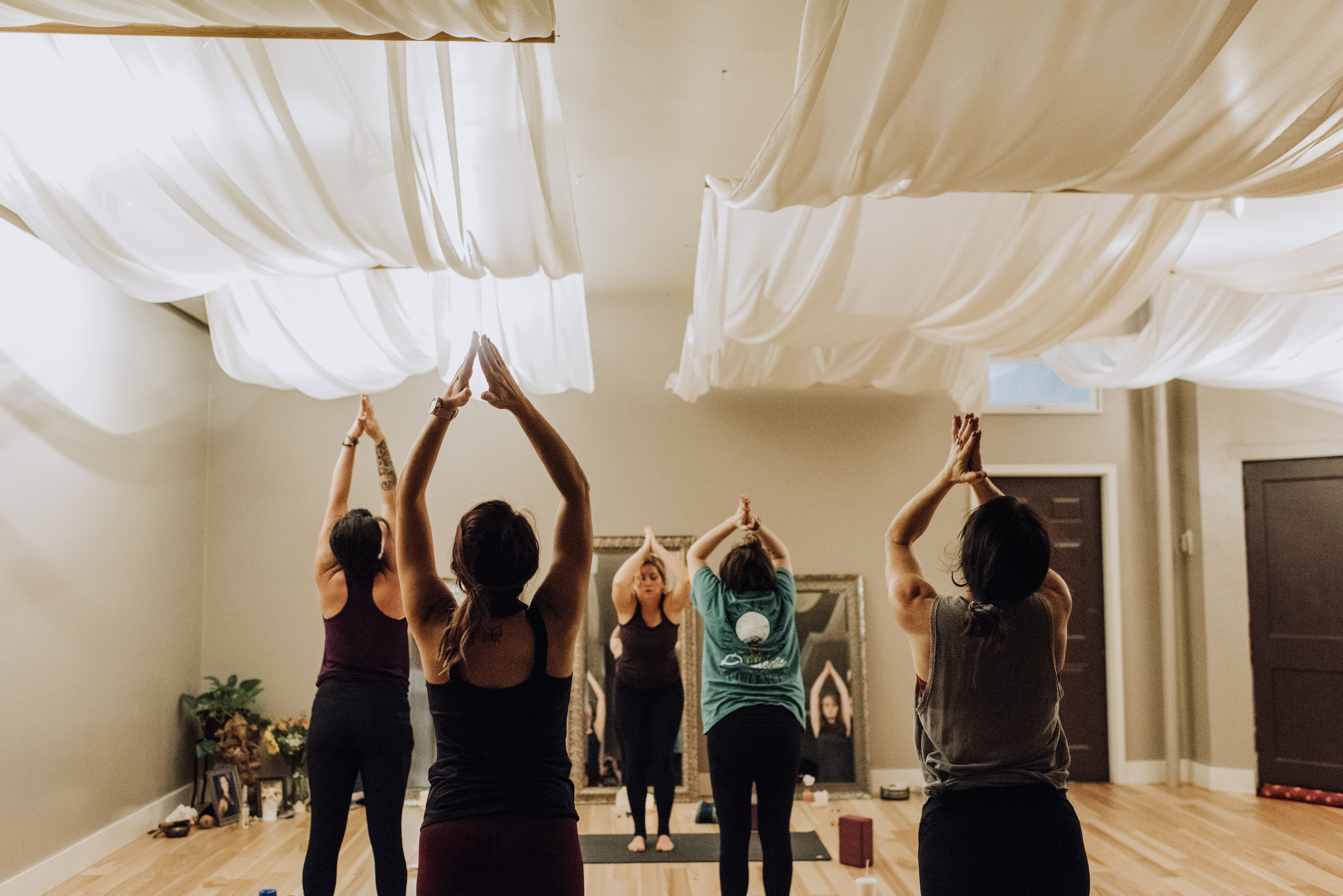 As an energy medicine practitioner, student of Yoga, full Mesa/Nusta Mesa carrier, practitioner and educator in the Q'uero tradition, Erin blends the unique aspects of Andean spirituality with the teachings of Yoga and mindfulness in classes where you will journey to your edge to strengthen your physical, mental, emotional and spiritual bodies. Erin enjoys any activity that takes her outside, music that makes her body move, good chocolate, good food and even better scotch.
Frequently Asked Questions
Can I get a refund if I'm unhappy with my purchase?
If you are unsatisfied with your bundle, reach out to us to see if your purchase is eligible for a refund.
As stated in Teachable's Terms of Use, Bundles that contain coaching ARE NOT covered by Teachable's 30-day student refund policy. As such, we highly recommend that you add your own refund policy here.
My bundle includes coaching. How do I schedule my appointment?
Upon purchasing a bundle that includes coaching, you'll receive further instructions on how to book a time for your appointment.